Integrated Energy Therapy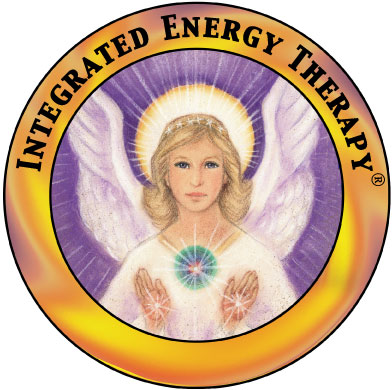 Skype or In-Person HEALING SESSIONS

60 min $95

Package price – 4 sessions $350

Integrated Energy Therapy® IET is an angelic energy that is combined and works with the meridians of the physical body. This combination of energy therapy promotes healing in a person's physical, mental, and emotional body to help a person dispel various illnesses such as depression, physical pain and emotional issues to name a few.

As an IET practitioner, I will use the angelic energies to help unblock and rebalance a person's cellular memory in their body. During a treatment, the person will lay fully clothed on a massage table while the practitioner places their hands on them at different positions. The person receiving treatment may have different reactions with each treatment, i.e., feels sensations (tingling, hot/cold, vibrations), or feels emotions (sadness, anger, happy) or may feel nothing at all.

Everyone needs healing of emotional and physical traumas. We live in a society of being busy, stressed, over-worked, no relaxation, and always on the go. It is time for people to slow down; take a look at their lives, breathe, and look within for peace and harmony. We recommend a person should receive regular treatments to keep you on a journey of being happy, well-balanced, and disease free. Contact Divine Heart Connections today.
Contact me when a class is available
Basic IET Class
Our basic training  class is a one day class that provides you with an:
1 Attunement to the Basic IET energy ray that will activate the 1st and 2nd DNA pairs and will empower you to energize and integrate cellular memory blocks
2 Location and the use of the IET energy integration power points
3 Introduction to Energy Anatomy and the Cellular Memory Map
4 Increase in your ability to be an energy Anatomy and "read" energy.
Intermediate IET Class
Our intermediate is a one day class that provides you with an:
1 Attunement to the Intermediate IET energy ray that will activate the 3rd and 4th DNA pairs and will empower you to pull energy imprints out of the human energy field
2 Learn to clear energy imprints resulting from past life karma
3 Methods to "esoterically dowse" and interpret the blockages in the human energy fields.
Advance IET Class
Our intermediate is a one day class that provides you with an:
1 Attunement to the Advance IET energy ray which unlocks the 5th DNA pair and activates the energy of your soul's purpose
2 Ability to do a "Soul Star" clearing to acivate your soul's purpose
3 Use of the Heartnet process to manifest your dreams
4 Use if the powerful energy wave technique to clear resistance
5 Build heartbeams to anchor angelic energy into the Earth
For further information about Integrated Energy Therapy please visit www.LearnIET.com