I'm Mary Bannon
Serving the Noblesville and Indianapolis Communities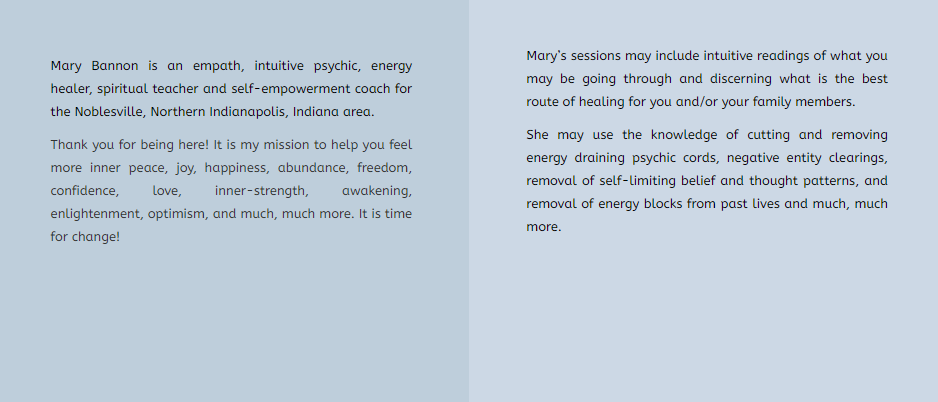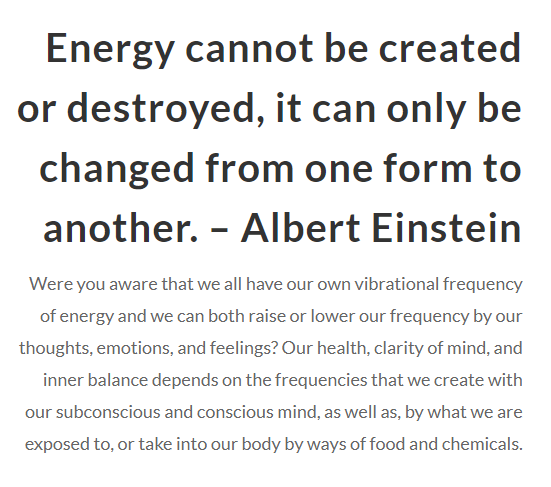 What happens during a Reiki energy healing session?
Reiki is a method of energy healing wherein the recipient normally lays on a massage table fully clothed. The Reiki practitioner may or may not lay hands on. No matter, healing still works even if the practitioner does not lay hands on. Being in a relaxed state helps the energy flow better and more freely. When this occurs, healing happens and energy shifts within the physical body.
Are distant Reiki attunements effective?
Yes, distant Reiki attunements are just as effective as attunements performed in person.

Is remote Reiki healing sessions effective? Yes, remote Reiki Healing Sessions are just as effective as a session in person. Energy flows with the intention of the practitioner with the help of God/Universal Source and does not require a person's physical presence
How can you do a psychic reading over the phone, text or chat?
Energy is everywhere. Your spirit guides and my spirit guides are energy. They can communicate through energy. My gifts have grown in the past 15 years in being able to read energy wherever I am. You can be on the other side of the world and the information will come through.
Is it important how I ask a question during a psychic reading?
Your question should be open ended. Meaning, the more open your question is, the more information is able to come through with details. Your spirit guides want to help guide you, that's why they are there for you. Ask questions as if you are asking a friend.
About Me
I am a holistic health practitioner who can help you attain your goals with achieving a more healthy body by releasing and changing your DNA, changing your ancestral karma and old emotional trauma, as well as, releasing negative energies such as anger, resentment, victimization, and fears.
I also conduct Angel Readings to help you along your journey of finding your truth. Loved ones who have passed sometimes come through, however, it does not always happen that way. I cannot promise that a certain loved one will come through. It's always a good idea to think about what questions you want answered before coming for a reading as this allows your guides to provide the Angels with the answers you are seeking.
I take pride in helping and treating every customer with a personal touch just like they are a part of my family.
"I'm a small business owner and I met Mary several years ago when I was a bit burned out and bored with my business. I hired her for a one-hour "energy clearing" not having any idea what that was. "
"Mary is one of the most amazing people I have ever met! I had a healing treatment done on me and I don't have anymore pain in my hands now. I also had a reading and it was awesome as well! thank you so much, I will return! P.J"
"I literally found Mary through a divine meeting…I kept passing her vehicle and finally called to make an appointment. She's personable, professional, warm, and highly intuitive. Very very good at what she does."
Find Your Balance. Set Your Goals. Take A Challenge. Reward Yourself.
Don't Wait Any Longer. Start Forging Your Own Path Today!