Learn how to create and manifest through the use of crystal grids! In this class you will learn different ways to create a special unique grid made especially for certain manifestations. For example, where to place your crystals, in what design and manner, how to connect them, how to cleanse and clear them, different uses of grids, and much more!
This is a group class provided to you via Zoom! This unified class will help you tap into your inner guidance and wisdom when creating with crystals and stones.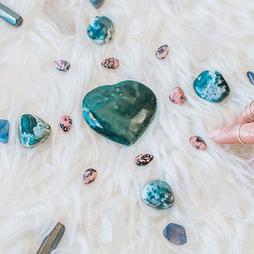 Contact Mary to schedule a class!
Please note that Mary has to have at least ten people signed up for this class to happen. Feel free to contact your friends, family members, and neighbors for a truly inspirational grid class.
I'm interested in Crystal Grid Classes