I'm Mary Bannon
Serving the world, based in Mount Shasta, CA

Reiki Therapy, Energy Healing & Retreats

Mary Bannon is an empath, intuitive psychic, energy healer, spiritual teacher and self-empowerment coach.
Thank you for being here! It is my mission to help you feel more inner peace, joy, happiness, abundance, freedom, confidence, love, inner-strength, awakening, enlightenment, optimism, and much, much more. It is time for change!
Mary's sessions may include intuitive readings of what you may be going through and discerning what is the best route of healing for you and/or your family members.
She may use the knowledge of cutting and removing energy draining psychic cords, negative entity clearings, removal of self-limiting belief and thought patterns, and removal of energy blocks from past lives and much, much more.
Mary is also the author of the book entitled Learn About Life Force Energy From A Master. Check it out on the tab above listed as Book.
My Reiki & Energy Healing Services
I take pride in helping and treating every customer with a personal touch just like they are a part of my family.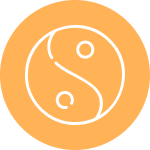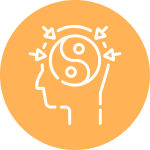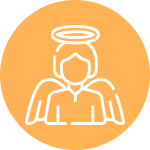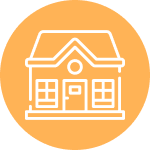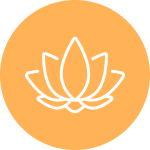 Life & Spiritual Coaching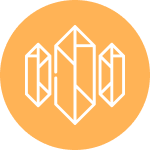 Ascension Crystal Programming
Everything in Life is Vibration. – Albert Einstein
We live in a world of frequencies, vibration, and energy. We are part of the whole system. Each of our cells, endocrine glands, and organs vibrate and everything has its own optimal frequency.

When we vibrate at our optimal frequency, we are in balance, and our vibration is in unison with Universal Law. When we are not in tune with high vibrational frequency, our body might be in pain and hurting due to emotional trauma, negative thought patterns, depression, past life trauma and many other reasons. Each and every cell of our body vibrates at a frequency and it is designed to have little or no effort, no conflict. Our thoughts are vibrations too. When we change our perspective we can change our frequency into higher vibration. Our thoughts make up our personal world

.
If you desire to change what you are experiencing, then you must change your vibration. There are countless ways to do this – here are a few ways that has worked for me:



WAYS TO RAISE YOUR VIBRATION

:
Regular Energy Healing Sessions
Become Conscious of Your Thoughts and Use Positive Affirmations
Eat an Organic, High Vibrational Diet
Energy cannot be created or destroyed, it can only be changed from one form to another. – Albert Einstein
Were you aware that we all have our own vibrational frequency of energy and we can both raise or lower our frequency by our thoughts, emotions, and feelings? Our health, clarity of mind, and inner balance depends on the frequencies that we create with our subconscious and conscious mind, as well as, by what we are exposed to, or take into our body by ways of food and chemicals.
What happens during a Reiki energy healing session?
Reiki is a method of energy healing wherein the recipient normally lays on a massage table fully clothed. The Reiki practitioner may or may not lay hands on. No matter, healing still works even if the practitioner does not lay hands on. Being in a relaxed state helps the energy flow better and more freely. When this occurs, healing happens and energy shifts within the physical body.
Are distant Reiki attunements effective?
Yes, distant Reiki attunements are just as effective as attunements performed in person.

Is remote Reiki healing sessions effective? Yes, remote Reiki Healing Sessions are just as effective as a session in person. Energy flows with the intention of the practitioner with the help of God/Universal Source and does not require a person's physical presence
How can you do a psychic reading over the phone, text or chat?
Energy is everywhere. Your spirit guides and my spirit guides are energy. They can communicate through energy. My gifts have grown in the past 15 years in being able to read energy wherever I am. You can be on the other side of the world and the information will come through.
Is it important how I ask a question during a psychic reading?
Your question should be open ended. Meaning, the more open your question is, the more information is able to come through with details. Your spirit guides want to help guide you, that's why they are there for you. Ask questions as if you are asking a friend.
Reiki and Energy Healing Workshops & Retreats
Mary has been performing energy sessions and teaching classes for well over twenty years. Classes, energy healings, and MOST workshops can be done via Zoom or in person. Healing Retreats are provided as in person at this time as one needs to really take time out of one's busy life to find your true happiness. Each class has its own format and energy to it. For example, 2Points 2Freedom is a quantum physics class and the Ancestral Clearings utilizes this format, as well as forgiveness techniques to move stuck energy. Her Psychic Development classes are designed to encourage and see all the possibilities of gifts within yourself that have been laying dormant within you, ready to be opened up! Mary has numerous experiences of her own to tell and stories to be heard. Come join her on her adventures and it is certain you will have some adventures of your own!
About Me
I am a holistic health practitioner who can help you attain your goals with achieving a more healthy body by releasing and changing your DNA, changing your ancestral karma and old emotional trauma, as well as, releasing negative energies such as anger, resentment, victimization, and fears.
I also conduct Angel Readings to help you along your journey of finding your truth. Loved ones who have passed sometimes come through, however, it does not always happen that way. I cannot promise that a certain loved one will come through. It's always a good idea to think about what questions you want answered before coming for a reading as this allows your guides to provide the Angels with the answers you are seeking.
I take pride in helping and treating every customer with a personal touch just like they are a part of my family.
Reiki Energy Healing, Readings, and Retreat Testimonials

"I'm a small business owner and I met Mary several years ago when I was a bit burned out and bored with my business. I hired her for a one-hour "energy clearing" not having any idea what that was. After that, my business started booming and I was busier than ever! She is amazing!"
"
Mary is one of the most amazing people I have ever met!
I had a healing treatment done on me and I don't have anymore pain in my hands now. I also had a reading and it was awesome as well!
thank you so much, I will return! P.J
"
"
I literally found Mary through a divine meeting…I kept passing her vehicle and finally called to make an appointment.
She's personable, professional, warm, and highly intuitive. Very very good at what she does.
"
Find Your Balance. Set Your Goals. Take A Challenge. Reward Yourself.
Meet Energy Healer Mary Bannon
Don't Wait Any Longer. Start Forging Your Own Path Today!